News
Posted by robert cruz on
Just a little reality on the CHAKA horizon for our supply chain crunch. Across our business right now, the supply chain is really our limiting factor. Demand is extraordinarily high for all of our products.  In 2022, we will see the biggest crunch on our supply chain and we will survive.  Unprecedented times are coming and we will feel the hammer and we will prevail. Transportation and logistics issues, just getting the product from point A to point B, is our single limiting factor.  It's not demand. Demand is incredible. We thank you for keeping the demand strong.  The cause:...
Posted by robert cruz on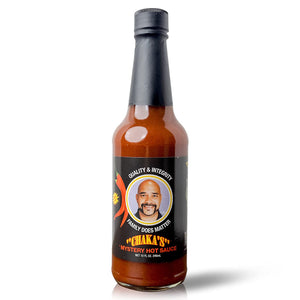 Kent - 5.0 out of 5 stars - I've solved the mystery of why Chaka is bald Reviewed in the United States on August 31, 2021 Since you're reading this review, you probably have never had this sauce before and you're trying to get a gauge of whether or not the sauce is worth trying. Lemme start out with saying that were two things that stuck out to me when I decided to take the risk and order hot sauce off of Amazon. The first is this dude is bald and the second is why is this hot sauce mysterious?? Well after having...
Posted by robert cruz on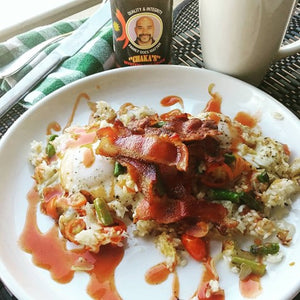 During these crazy times, we must make our meals simple and healthy.  It seems like everyone needs something new to throw on the table as well.  I know, I'm not the only one. Making bread is fun, however it could be dangerous by how good bread is and how many carbs with each serving. FLASH NEWS;Using Chaka's Sugar Free marinades will be the healthy approach to a better pandemic, I swear. Check our recipes by click here https://chakasmmm.com/pages/all-recipes REMEMBER; We are all in this together and you're never alone.    
Posted by robert cruz on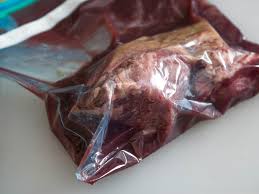 The Webster definition of Marinating is; soak (meat, fish, or other food) in a marinade. "the beef was marinated in red wine vinegar" Marination, or marinading, is the process of creating a flavored liquid in which to soak foods prior to cooking them. The purpose of marinating is to tenderize tougher cuts of meat and/or impart both flavor and moisture to the food, that will last through the cooking process. Most of you must be familiar with the culinary use of the term "marinate", right? The way chicken or meat is marinated with Chaka's before cooking? So now, ask yourself what exactly happens there because that is the...
Posted by robert cruz on
MarinatingThe verb "marinate" means to steep food in a marinade. A marinade is a savory acidic sauce in which a food is soaked to enrich its flavor or to tenderize it.According to Woman's Day Encyclopedia of Cookery, "Marinades began as simple brines for preserving fish. The word marinade stems from the same root as the word maritime. In modern usage, a marinade consists of a cooking oil, an acid (vinegar, lemon juice, wine), and spices. As the food stands in the mixture, the acid and the oil impart the savory flavors of the spices to the food. The acid also has...
---