News
Posted by robert cruz on

AN AMERICAN DREAM - OUR HOT SAUCE STORY   "CHAKA" and Mr Ochoa met in a local restaurant where Mr. Ochoa was working as a chef. Mr Ochoa approached "CHAKA" with his a family salsa recipe from Veracruz, Mexico. He asked "CHAKA" to taste it and once he did, he fell in love with the flavors. By blending their sauces together, they came up with this unique flavor now known as "CHAKA'S" Mystery Hot Sauce. Dreams do come true.   "CHAKA'S" ALL NATURAL Mystery Hot Sauce may be used as a condiment or added to your favorite recipe. It's great...
Posted by robert cruz on
We're blogging about some of our HOTTEST deals yet folks. Yes that's right; your favorite marinade and BBQ sauce company is asking you to brace yourselves for our hottest deals we've every thrown out and we're throwing it out early.  Everybody wants a deal and we made this deal available for 30 days.  And please remember, you'll never pay for shipping when you buy from our website.  Every so often, The Chaka's Team puts together HOT DEALS and then we shout about it through our online media platforms.  Help us spread the world by sharing, telling, emailing or even calling...
Posted by robert cruz on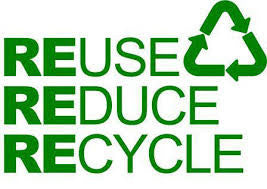 What's our story with Chaka's online fulfillment packing material. It's simple and it works - We try to use recycled packing material gathered from businesses in the general area to our place of business. Since we do not charge shipping, we'd like to keep our costs down as much as possible. Also more importantly, it's environmentally friendly to get a few more usages out of packing material, cause most of the time it goes into landfills and that's bad. www.chakasmmm.com Please think about it...Do your part.
Posted by robert cruz on
Everyone has pondered at some point in their lives about LOW CARB meals, foods, and snacks. Well, we're here to help - CHAKA'S marinate sauce is definitely part of the LOW CARB craze. Take a look at the image below and tell yourself - "I can do this too". All you'll need --Chaka's marinade-Bowl or ziplock bag to marinate OVERNIGHT-Chicken Breast -A means to cook, saute, bake, broil, grill or even BBQ THE LOW CARB FOOD FOR THOUGHT - A low-carb diet is a diet that restricts foods high in carbs, including sugary foods and bread. It emphasizes foods with...
Posted by robert cruz on
We're fully stocked with our NEW Chaka's MMM ALL NATURAL BBQ/Dipping sauce.  Please support this amazing tasting new product; I promise, you'll love the new flavor.   Tell your family, friends and everybody else you know that it's finally here.  
---